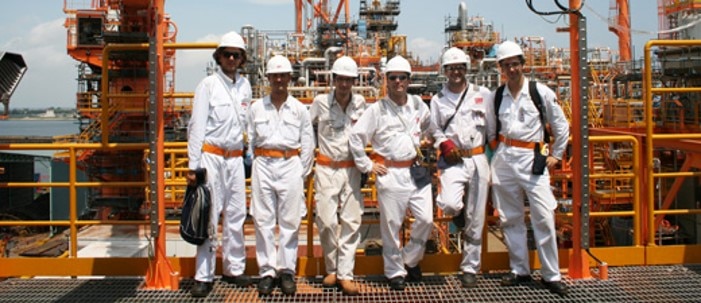 JOIN OUR TALENT NETWORK
SIGN UP TO OUR COMMUNITY! Receive more information on future job opportunities
DIVERSITY, INCLUSION & SAFETY

The Company believes in diversity as a source of creativity and competitiveness, not only between different nationalities, but also in gender. As a priority, employees are assured that safe and healthy working conditions are optimized.

LEARNING & DEVELOPMENT

Our people are excited by challenges, so we place a considerable emphasis on training to expand the skills base and retain employees.

TALENT MANAGEMENT

Developing talented people strengthens the organization. Through purposeful setting of individual development objectives, we bolster our people's success for future growth and multiple exposures to our business.

PEOPLE ENGAGEMENT

Our leaders believe that satisfied and engaged employees demonstrate the desired entrepreneurial and ownership behaviors that we value, along with integrity and care.